The Dos and Don'ts of Pursuing Medical Malpractice Claims
Dec. 7, 2022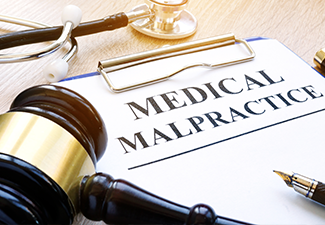 There is no doubt that in Virginia, we are lucky to have some of the country's finest medical facilities. In fact, Virginia ranked second in the Leapfrog Hospital Safety Guide in Spring and Fall of 2022. Only 29% of hospitals nationwide earned an A grade.
The comparative excellence of Virginia's hospitals, however, does not mean the care provided is perfect or safe all of the time. Healthcare is delivered by people, and people make mistakes when they are careless or negligent. When they do, patients are injured or killed.
When patients in North Chesterfield, Richmond, Henrico, or Petersburg, Virginia are injured by medical malpractice, they turn to me at The Thomas Law Firm, PLLC for help. "First do no harm" means something to patient health and safety, and I help my clients hold medical professionals to that standard.
The Basis for Medical Malpractice Claims in Virginia
Virginia law establishes that malpractice is an act or omission that causes harm to someone who can pursue compensation for their damages in a civil court action. Medical professionals are held to a standard of care. If their actions or lack of action cause injury or death to a patient, they can be held financially responsible under the law.
The difference between medical negligence and malpractice is subtle. The former is the failure to deliver the duty of care by doctors and medical staff. In the latter, the professional knows what could happen to the patient if they do or do not take a certain action, but they do so anyway.
Malpractice includes surgical errors, medication errors, neglect, and missed diagnoses or misdiagnosis by medical staff.
Medical malpractice and negligence are complex cases, and plaintiffs bear the burden of proving medical liability. An experienced medical malpractice attorney will know how to investigate the circumstances that led to injury or death, have relationships with top-notch medical experts to provide analysis and testimony, and have the tenacity to stand up to insurance companies.
What to Do and What Not to Do
The following are dos and don'ts when pursuing a medical malpractice claim and why.
Do bring the claim as quickly after the injury as possible.
As soon as the injury is evident and you suspect malpractice, talk to a medical malpractice attorney to file a claim against the liability insurance policy held by all responsible parties. This makes tying the injury or death to the event easier to prove. You also need to file a claim quickly because the statute of limitations for medical malpractice claims with adult victims in Virginia is only two years from the date of the injury or the date the injury should have been reasonably discovered. The statute provides different time limits for minor children.
Do know what Virginia's laws are regarding notification and medical review.
Your attorney will review all of your medical records to determine whether you have a viable case. Then, a medical expert, who fulfilled certain requirements to be recognized as one, should review the records and form a medical opinion regarding the merits of the claim. All medical malpractice actions in Virginia must be certified by such a medical expert before they can be brought.
At any time after the suit is filed, you and your attorney, as well as any of the defendants you have named in the petition, may request a review of the allegations by a medical malpractice review panel which is appointed by the Virginia Supreme Court. The opinion reached by the panel can be used as evidence in arbitration and at trial.
Do request copies of all medical records.
You will need to gather copies of all medical records pertinent to your claim. This may include requesting previous medical records to provide evidence of your medical history related to the claim. The records will be reviewed by your attorney, your attorney's medical expert, and if convened, the medical review panel. In a medical malpractice lawsuit, attorneys for defendants are also entitled to copies of your records as part of the discovery process.
Do hire an experienced medical malpractice attorney to represent you.
As you can imagine, medical malpractice cases are complex. Failure to meet deadlines and other legal requirements can result in forfeiture of your right to pursue claim. Your attorney will make sure the process complies fully with the law.
Don't have direct contact with the healthcare provider's insurance company.
Let your medical malpractice attorney handle all communication with the insurers of every defendant in your claim. Otherwise, you risk the chance of saying something or doing something that will harm or even prohibit your claim later. Insurance companies like to take advantage of people who do not fully understand what they are engaging in.
Don't sign anything an insurance company asks you to sign without an attorney.
Again, insurance companies will take advantage of your inexperience. Never ever sign anything they ask you to sign without first reviewing it with your attorney. If you don't, you may forfeit your right to compensation, settle for far less than you deserve, and give them permission to obtain documents without limitation or exonerate those who injured you. Sign nothing and agree to nothing verbally.
Don't argue with the healthcare provider about the cause of your injuries.
What went wrong and meeting the burden of proof required for medical malpractice and medical negligence must be left to medical experts and legal counsel. If you confront the healthcare provider, you may provide them with information they can later use against you to weaken your case. Speak only with your attorney and the medical experts retained by your attorney.
Don't miss doctor's appointments and do follow your treatment plan.
It is difficult in the wake of suffering an unnecessary and sometimes devastating injury to follow the doctor's orders. However, if you do not follow the advice of the doctor treating you to the letter, your noncompliance will be used against you. The insurance company attorneys will assert that you would be fine had you done what you were advised to do.
Do Seek Fair Compensation Today
Whatever you do, if a healthcare provider is responsible for your injuries or a loved one's death, don't let them remain unaccountable for the damages they have caused. Because medical malpractice cases are challenging and take time, you may want to just walk away. At The Thomas Law Firm, PLLC, I have your back. I will help you prevail.
If you believe a healthcare provider's malpractice has left you injured or caused the death of someone close to you, call The Thomas Law Firm, PLLC in North Chesterfield, Virginia. My consultation is free, and I collect no fees unless you obtain a settlement or judgment. Call now.