How Much is My Case Worth?
June 28, 2022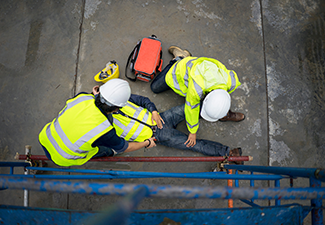 Accidents are an all-too-common part of life. In some cases, they can have devastating outcomes. According to Drive Smart Virginia, 161 people were injured each day in 2021 due to car accidents in the state, and the expenses related to these crashes can be far-reaching. Often, an insurance settlement isn't enough to meet your costs, and you may need to file a personal injury lawsuit. Without the proper experience, it can be hard to know what your case value is or how to pursue fair compensation.
At The Thomas Law Firm, PLLC, I can help you understand your choices and seek a path forward so you can focus on your recovery. I'm located in North Chesterfield, Virginia, but can serve clients in Richmond, Henrico, Petersburg, and the rest of the state. Call me today to get started.
Possible Recoverable Damages in Virginia
If you've suffered a personal injury from an accident that wasn't your fault, you can pursue any damages that are directly related to your injury. This could be for medical treatment—both at the time of the accident and in the future (for example, ongoing rehabilitation)—property damage, lost wages and lost future earnings, emotional distress, and pain and suffering. In most cases, there are no caps on the damages you're able to receive except in cases of medical malpractice or punitive damages.
Factors that Determine Case Amount
Many clients want to know right off the bat how much their case will be worth, but this is highly subjective and will depend on the specifics of your case. Obviously, the largest determiner is the extent of the damages and the injuries you've sustained. For example, if you were in an accident and your car was totaled, you'll likely have high property damages compared with a minor fender bender. Likewise, if you sustained serious injuries that required extensive medical treatment and time off work, you can seek more compensation than a minor injury.
Other factors that can affect your case amount concern insurance coverage and liability. If the at-fault party does not have insurance, you may have to pursue a claim immediately. However, if their insurance covers most of your expenses, you won't have much left to sue for. Finally, you must be able to prove that someone else was at-fault for the accident to file a claim against them. If the injured party is found to share any of the fault for the accident occurring, you may not be able to recover any damages.
Pure Contributory Negligence
Virginia is one of only a handful of states that follows a pure contributory negligence model. This law can severely limit the amount of compensation an accident victim is able to receive. In short, if the victim is found to be at fault for any proportion of the accident (even 1%), they are barred from seeking damages from the other party. This somewhat extreme law makes it essential you work with a skilled personal injury attorney who'll look at all the evidence in your case to ensure you're able to seek compensation.
Steps You Can Take to Maximize Compensation
When deciding how to maximize compensation, the most important thing you can do is hire an experienced attorney who knows how to work within Virginia's strict laws. You should also seek medical attention immediately following an accident, even if you don't feel you've been seriously injured, since you'll need documentation from a medical professional to start a record of your expenses. You'll also want to obtain records from any police investigation or eyewitnesses who may have seen the crash. Lastly, the insurance provider for the at-fault driver will try to get you to agree to a settlement right away, but this is almost always lower than it should be. Do not accept their first offer, and instead consult with your attorney to negotiate a more favorable deal.
Personal Injury Experience You Can Trust
The time immediately following an accident can be extremely stressful. You'll need a trusted partner to help you through this process. By calling me at The Thomas Law Firm, PLLC, in North Chesterfield, Virginia, you'll get skilled legal advice from an attorney with over 30 years of experience. Reach out today to schedule a consultation.