How Do You Know When to Contact a Personal Injury Law Firm?
Aug. 1, 2023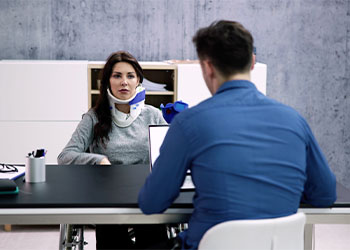 Being involved in an accident can be a difficult and confusing experience. In Virginia, victims of negligent accidents and personal injuries may be entitled to seek compensation for their damages by filing a claim or lawsuit. Although you're within your rights to file your claims by yourself, it is often advisable to reach out to a reputable personal injury law firm to handle your case and help you pursue your rightful financial compensation.
At The Thomas Law Firm, PLLC, I have devoted my career to offering experienced legal services and representing clients in their accident cases. As a skilled Virginia personal injury attorney, I can investigate every aspect of your personal situation, explore your options to pursue damages, and help you hold those responsible for your injuries accountable. My firm proudly serves clients across North Chesterfield, Henrico, Richmond, and Petersburg, Virginia.
Common Personal Injuries
A personal injury involves any kind of bodily injury or actual harm to a person due to someone else's careless, negligent, or wrongful actions. Here are some common examples of personal injuries:
Slip and falls

Auto accident injury

Product liability

Medical malpractice

Repetitive strain injury

Defamation (libel and slander)

Premises liability

Dental accidents

Work-related accidents or injury

Dog bites and other animal attacks

Fire explosion

Wrongful death

Assault, battery, and other intentional torts
If you or a loved one has sustained a personal injury due to a negligent party's actions, you need to reach out to a knowledgeable personal injury lawyer immediately. Your legal representative can assess all of the facts of your unique circumstances and guide you through the personal injury claims process.
Knowing When to Contact a Personal Injury Law Firm
Here are some important reasons to contact a personal injury law firm after a negligent accident or personal injury:
No-Fault vs. At-Fault State
In a no-fault state, the injured person will file a claim with their own insurance carrier—Personal Injury Protection (PIP) coverage—to recover medical costs, lost wages, and other out-of-pocket expenses, regardless of the at-fault party. Conversely, in an at-fault state, the person who caused your injury will be held financially responsible for medical expenses, damages, and other accident-related losses.
The Commonwealth of Virginia is an "at-fault" state for auto accident and personal injury cases. Under the state's fault system, the negligent party will hold civil and financial liability for medical expenses, property damages, and other accident related-losses sustained by the victims. To pursue financial compensation for your injuries, you can:
File a first-party claim with your own insurer.

File a third-party claim with the at-fault party's insurance provider.

File a lawsuit in civil court against the at-fault party.
A practiced lawyer can help file your personal injury claim and pursue compensation for your injuries, damages, and losses.
You Don't Know Your Options 
You may be confused about your possible legal options to seek compensation after a negligent accident or personal injury—whether to file an insurance claim or lawsuit. A seasoned attorney can evaluate every detail of your unique circumstances, decide how to proceed with your claims, and attempt to recover the maximum available compensation.
Your Injuries Are Serious
If you sustained severe injuries that need ongoing medical treatments, it is advisable that you reach maximum medical improvement (MMI) or full recovery before accepting a settlement offer. Once you attain full recovery or a state where your health can't further improve, your attorney can evaluate all your economic and non-economic damages and help you pursue your deserved financial justice.
Dealing With Insurance 
According to a Martindale-Nolo Research Personal Injury Study, claimants who had legal representation received an average of $77,600 in financial compensation, compared to an average of $17,600 for injured victims that represented themselves.
Dealing with insurance can be quite difficult. The insurer may deny, delay, or undervalue your claims using bad faith tactics. However, an attorney can help protect your best interests, handle all discussions and negotiations on your behalf, or file a lawsuit if needed. By having legal representation, the insurance carrier can act immediately on your claims.
Proof of Negligence Isn't Easy 
In addition, proving negligence and establishing liability is required to recover damages in Virginia. This involves showing that:
The defendant owed you a legal duty of care.

The defendant breached their expected duty by acting recklessly or negligently.

The defendant's breach or negligence caused your injury.

You suffered actual harm, bodily injury, damages, or losses as a result of the at-fault party's negligence.
It can be quite challenging to prove negligence. The other party may try to dispute your claims. Your legal counsel will help gather significant evidence, medical reports, police reports, witness statements, and other important documentation to prove fault and establish liability in your personal injury claims.
Compassionate Legal Assistance
When you're involved in an accident, having skilled legal guidance and representation can make a huge difference in your case. At The Thomas Law Firm, PLLC, I'm ready and poised to support and represent accident victims in their injury claims. As your attorney, I can fight for your rights, help negotiate a fair financial settlement with the insurer, or take additional legal action if necessary.
Contact me at The Thomas Law Firm, PLLC today to schedule a simple case assessment with a practiced personal injury attorney. I can offer you the personalized legal counsel and strong representation you need in your claims. My firm proudly serves clients across North Chesterfield, Henrico, Richmond, and Petersburg, Virginia.