Common Misconceptions About Car Accident Claims in Virginia
Aug. 28, 2023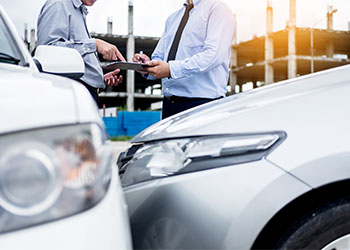 A recent report put out by Drive Smart Virginia found that each day in the Commonwealth, 162 people are injured as a result of car accidents. If you or someone you love has become part of this troubling statistic, you may have grounds to bring a personal injury claim against that at-fault driver.
However, the process of bringing forward such a claim can be complicated, and many people hold misconceptions about how to go about it. If you were recently in a car accident and you'd like to speak with a personal injury attorney, reach out to me at The Thomas Law Firm, PLLC. I'm proud to represent clients residing in North Chesterfield, Virginia, as well as the surrounding communities of Richmond, Henrico, and Petersburg. 
Misconception #1: My Own Insurance Will Be Responsible for Covering Medical Costs and Damages to My Car
One common question people have after a car crash is, "Who pays for damages after an accident?" and the answer to this depends on who was at fault.
Virginia is a "fault" state which means that whoever caused the accident is also responsible for paying the damages. This typically means you'll first file a claim with the other driver's insurance provider and your own insurance won't come into play. 
The only exception to this would be if you were hit by a driver who was under or uninsured and you could use your uninsured motorist (UM) and underinsured motorist (UIM) coverage, or if you chose to use personal injury protection (PIP) if you have it though neither is required by law. 
Misconception #2: I Don't Need to Seek Medical Attention Because I Feel Fine
It is almost always in your best interest to seek medical attention, even if you feel unhurt. Some injuries, especially those stemming from a car wreck, can take days or even weeks to show up. Only a doctor can properly assess your medical needs.
Furthermore, if you wait too long to see a doctor, the insurance company could use this fact against you claiming you weren't really injured and therefore don't deserve compensation. By seeking medical help right away you can start gathering documentation that clearly connects your injuries to the crash. 
Misconception #3: If It's a Minor Accident, It's Not Necessary to File a Police Report
Another common question I get is, "Is it necessary to report my car accident?" The answer is almost always yes. Per Virginia law, any accident that results in an injury or property damage must be reported to the police. Even if you're unsure about damage or injuries, it's helpful to have an official police report to add to your documentation.
Misconception #4: I Can't File a Personal Injury Claim Because the Accident Was Partially My Fault
When trying to answer the question, "Who is liable for my car accident?" you'll also need to ask yourself, "Was I partially responsible for the accident?" These two questions can be addressed by exploring Virginia's pure comparative negligence law. Essentially, this law states that liability can be shared in an accident like this.
For example, if a judge found you to be 30% responsible for the accident, your total compensation would be reduced by 30%. Virginia is also unique in that you can file a lawsuit for any portion of fault, even if you were found to be 95% to blame. So, no matter what, you should file a claim to recover any amount you can.
Misconception #5: I Don't Need an Attorney to File a Personal Injury Claim
An experienced car accident attorney can be an indispensable resource during this time. Depending on the severity of your accident you may still be recovering both physically and emotionally and a good lawyer can make sure you stay on top of deadlines, that you have sufficient documentation, and that you reach a fair settlement that meets your needs. 
Navigate the Claims Process With Confidence
If you're in the North Chesterfield, Virginia, area and would like to learn more about your options for filing a claim after an auto accident, call me at The Thomas Law Firm, PLLC to schedule a free consultation. As a reputable Virginia attorney, I'll provide the answers you need and the legal counsel you deserve in your pursuit of fair compensation.