Avoid These Mistakes After an Accident
Feb. 8, 2022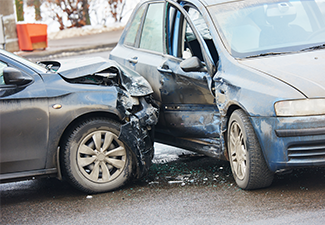 According to statistics from the 2020 Virginia Traffic Crash Facts, there were 105,600 total traffic crashes in Virginia, causing 52,668 injuries and 847 fatalities. Being involved in an accident can be a difficult and emotional experience. The moment following the incident can leave you unsettled and extremely confused about the next steps to take. What you do – or fail to do – can have a huge impact on your injury claims. An experienced Virginia personal injury attorney can enlighten you about the mistakes to avoid after an accident and help you make informed decisions.
At The Thomas Law Firm, PLLC, I am committed to offering experienced legal guidance and compassionate representation to clients in their personal injury claims. As your legal counsel, I can evaluate all of the surrounding facts of your unique situation, explore your possible legal options, and educate you about the mistakes to avoid after an accident. Using my in-depth legal understanding, I will fight diligently to protect your rights and help seek rightful compensation for your injuries, damages, pain and suffering, or loss. My firm proudly serves clients across North Chesterfield, Richmond, Petersburg, and Henrico, Virginia.
Common Mistakes to Avoid After a Car Accident
After a car accident, it is normal to feel nervous and frightened. Due to the unsettling situation, a lot of accident victims may take steps that end up hurting their injury claims or cases inadvertently. If you were involved in an accident, here are some common mistakes to avoid:
Not Seeking Medical Help Right Away
Seeking immediate medical attention after an accident from a qualified physician is essential to determine the extent of your injuries. At times, you may feel fine after the accident, and symptoms won't manifest for several days or weeks. Trying to reverse the damage may be too late when the pain begins to manifest. Also, the insurance provider may use the delay to get medical help against you to devalue or deny your injury claims.
Not Calling the Police to the Scene of the Accident
Under Virginia law, all accidents involving injuries, death, or property damages must be reported to the police for documentation and investigation. Also, you will need a copy of the police report as it will form a crucial aspect of your documentation when seeking injury claims.
Admitting Guilt
Some drivers believe that admitting fault may speed up the claims process. Even if you believe you were at fault, never admit guilt. Admitting guilt could expose you to the risks of having an injury claim or lawsuit filed against you. Also, this could increase your insurance premiums, reflect the accident on your driving record, or result in additional civil and criminal liability.
Not Taking the Time to Gather Evidence
After an accident, take time to gather the necessary evidence. Collect relevant information from the other driver, including the driver's name, address, phone number, insurance information, license number, and vehicle registration number. Collect and review the police report to be sure it is accurate. Also, gather accident scene pictures and witness statements and testimonies.
Waiting Too Long to File a Claim/Lawsuit
If you continue to delay before filing an injury claim or lawsuit, you may forget important details about the accident or lose vital documents. Therefore, you need to act quickly and hire an experienced attorney to help file your claims.
Giving a Recorded Statement to the Insurance Company
The insurance company or insurer's claims adjuster isn't your friend, even if they act nice. They won't protect your best interests. You should never give a recorded statement to the insurance company or insurance adjuster. If you agree to give a recorded statement, the claims adjuster will use routine questioning lines to get you to make statements that may unintentionally hurt your case.
Accepting the First Offer From the Insurance Company
The insurance company may offer you a lowball first settlement offer to test your resolve. If the offer is lower than the true value of your injury claims, do not be desperate to accept. Your lawyer can help you negotiate a fair settlement or take necessary legal action to help seek the financial justice that you're entitled to.
Not Hiring a Personal Injury Attorney
Filing your injury claims or dealing with the insurance provider after an accident can present different challenges. A skilled car accident attorney can help you file your insurance claims or negotiate a fair settlement with the insurance company. Working with a lawyer is important to increase your chances of getting the best possible outcome in your injury claims.
Hire an Experienced Personal
Injury Attorney to Help You
Whether it is a car accident, motorcycle accident, or slip-and-fall, getting hurt in a negligent accident can be overwhelming. Such an incident can affect your physical, financial, and mental health. While you may be eligible to seek fair compensation, it is important that you take the right steps and avoid certain mistakes in order to not to hurt your case inadvertently. Therefore, consulting with a skilled personal injury attorney is crucial to protect your best interests and for detailed guidance.
At The Thomas Law Firm, PLLC, I have the skills and resources to advocate for the rights of accident victims in their injury cases. As your attorney, I will review and investigate every aspect of your case, seek to establish liability, determine your case value, and handle negotiations with the insurance companies involved. Also, I will fight compassionately to protect your rights, hold those responsible for your injuries accountable, and help pursue the financial justice that you deserve.
If you or someone close to you was hurt in an accident caused by a negligent party, you may pursue fair financial compensation. Contact my firm – The Thomas Law Firm, PLLC – today to schedule a simple case assessment with an experienced personal injury attorney. I'm proud to represent accident victims and their families across North Chesterfield, Richmond, Petersburg, and Henrico, Virginia. Call my firm today to get the knowledgeable legal guidance, support, and representation you need.