Three Reasons Why You Should Speak With a Car Accident Attorney
Sept. 15, 2023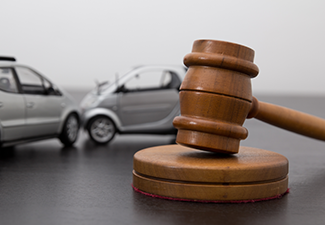 In 2022, according to statistics from Virginia Traffic Crash Facts, there were 122,434 total crashes statewide, causing 59,404 injuries and 1,005 fatalities. The moments after an auto accident can be unsettling and confusing to deal with. If you were hurt in a negligent traffic crash, it is advisable that you speak with a dedicated Virginia personal injury attorney for proper guidance and to explore your options to seek damages.
At The Thomas Law Firm, PLLC, I have the expertise and resources to support and represent car accident victims in their injury claims. As your legal counsel, I can evaluate and investigate all of the facts of your case and enlighten you about your possible options to pursue compensation. In addition, I will fight vigorously for your rights and help you seek your deserved financial justice. My firm proudly serves clients across North Chesterfield, Richmond, Petersburg, and Henrico, Virginia.
Three Important Reasons Why You Should Speak With an Auto Accident Attorney
Under Virginia personal injury laws, a person involved in a car accident may be entitled to file a claim and seek damages on their own or by working with a lawyer. However, the next steps you take – or do not take – after the incident can affect the outcome of your injury claims. If you were hurt in a negligent car crash, here are some reasons to speak with an auto accident attorney:
1. Understanding No-Fault vs. At-Fault State Insurance
In a no-fault state, you can file an insurance claim with your own insurer (PIP policy) to recover medical benefits, lost wages, and other out-of-pocket expenses, no matter who caused your car accident. In contrast, in an at-fault state, the driver responsible for the traffic crash will be held financially liable for injuries, property damages, and other accident-related losses sustained by the victims. Also, you will have to prove fault and establish liability to recover damages.
Virginia follows the "at-fault" system for car accidents. Under the state's at-fault laws, the driver who caused the auto crash will be liable for injuries, damages, and losses suffered by accident victims. In order to prove fault and pursue damages, you must show that:
The at-fault party (defendant) owed you a legal duty of care.

The defendant breached that duty of care by acting carelessly or negligently.

The negligent or careless actions of the at-fault party led to your injuries.

You suffered actual harm, physical injuries, damages, or losses as a result of the at-fault party's actions.
A dedicated Virginia car accident attorney can help file your injury claims, establish liability, and pursue fair financial compensation for your injuries and damages.
2. If Your Injuries Are Serious
If you suffered severe or catastrophic injuries from the auto crash, you may require continued medical treatment and lengthy recovery periods. As a result, do not negotiate a settlement with the insurance provider until you reach your maximum medical improvement (MMI) or full recovery. Your attorney will be able to evaluate the full magnitude of your injuries, negotiate a fair settlement with the insurance provider, or take further legal action to pursue damages.
3. Negotiating With the Insurance Company Is Not for Beginners
It is important to understand that negotiating a personal injury settlement with the insurance carrier can be difficult. The insurer may try to lowball, deny, undervalue, or unnecessarily delay your injury claims. Fortunately, a skilled lawyer can handle all discussions and negotiations with the insurance company on your behalf and attempt to recover the maximum available compensation for your injuries.
Questions to Ask a Personal Injury Attorney
Here are some vital questions to ask a personal injury attorney before retaining them to handle your car accident case:
How long have you been practicing personal injury law?

Do you specialize in personal injury law and car accident cases?

Who will be responsible for any case-related costs if I lose my claims?

Who will handle my case?

How much time can you commit to my case?

What is the estimated worth of my case?

Have you tried auto accident cases that are similar to mine previously?

Will you take my case to trial or settle out of court?

Do you work on a contingency fee basis?

What part do I play in the lawsuit?

How long will it take to settle my case?

What is your sincere evaluation of my case?
If you want to hire a reliable car accident lawyer for your injury claims, you should get in touch with me at The Thomas Law Firm, PLLC, today.
Start Moving Forward Today
Getting skilled representation when filing your injury claims can improve your chances of a favorable outcome. At The Thomas Law Firm, PLLC, I'm dedicated to offering reliable guidance and vigorous representation to clients in their car accident cases.
Using my extensive knowledge, I can guide you through the complex procedures involved in filing claims and seeking damages. Above all, I will advocate for your best interests and help you recover your rightful financial compensation.
Contact me at The Thomas Law Firm, PLLC, today to schedule a simple case evaluation with a seasoned personal injury attorney. I can offer you the personalized legal counsel and zealous representation you need in your auto accident claims. My firm proudly serves clients across North Chesterfield, Richmond, Petersburg, and Henrico, Virginia.